mPrest initially earned its credentials in the demanding defense markets. Leveraging a vast experience and proven track record in the development of cutting-edge and sophisticated command-and-control (C4i) systems, mPrest is renowned for development of the C4i system for the Iron Dome, one of the world's most complex and successful air-defense systems. The company also offers advanced and effective ground, air, maritime and simulator solutions. mPrest's range of C4i solutions meet the mission-critical needs of defense organizations across the globe.
Liran Cohen
SVP, Head of Defense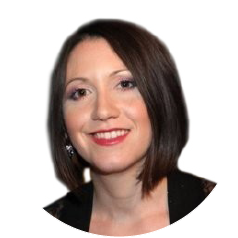 Elie Berdugo
Director of Marketing and Business Development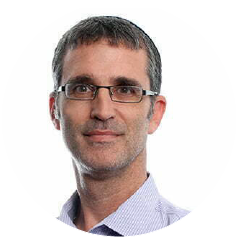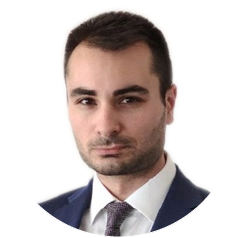 Dimitri Sokolov
Director of Engineering
LEADING EDGE COMMAND AND CONTROL SYSTEMS TECHNOLOGY
Interface with radars, weapon systems, electronic warfare, laser, sensors and sub-systems, external C2s, NATO Link16 and more under a single "system-of-systems," enabling end-to-end visibility and control
Turn insights into real-time systems actions with fast decision-making automation
A correlated situation awareness in real-time and  end-to-end integration with multiple and heterogeneous systems to cover all command­ and-control activities.
Running real-time optimization and big data analytics, algorithms, rule engines, AI/machine-learning models to enable optimization and prediction to execute appropriate actions
Our defense mega projects
AN UNPARALLELED PROVEN TRACK RECORD
C4I FOR IRON DOME,
C-DOME
C4I FOR GROUND FORCES, BORDER AND MARITIME
Flexible, open, scalable and future ready Infrastructure agnostic: on-prem/cloud/deployment
Proven in production, multiple use-cases, short time-to-market and minimum risk
Expertise in mission-critical and real-time Optimization: Abnormality, Trending, Forecasting and Prediction
End-to-end integration assets and sub-systems Vendor Agnostic
Best of breed technology User empowerment
Single view System of Systems Orchestration
THOUSANDS OF INTERCEPTIONS ON OUR PLATFORM
Assets Managed & Orchestrated
Leading Professional Team
Ex-senior Military Personnel
Top-tech Leaders
Top SW Developers
Active Real-time Battle Integrators
Most Advanced BMC4I
Iron Dome
Spyder
Sky Sabre
C Dome
DSWS LSC
Standards
DEFSTAN
STANAG
MIL-STAN
AS 9100D, ISO 9001:2015, ISO 90003: 2018, ISO 27001:2013
Interoperability & Connectivity
Advanced Protocols
Tactical datalinks (such as L-16)
AD Systems & Echelons (National and Regional)
All Verticals